Blood and Thunder.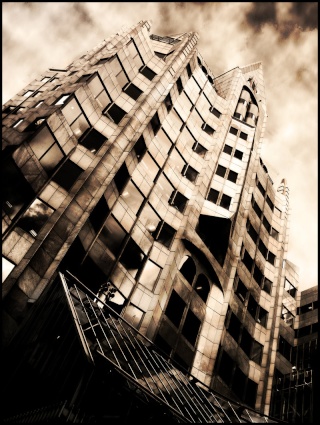 Walterheist's headquarters represent more of a fortress than a business organization. Although Futurex has them beat on the performance of their equipment, Walterheist definitely causes a rampage with every expedition. The mercenaries equipped with their protectives have yet to report a single sustained injury from their encounters with the Placarian mutants. The leader of this neo-socialist reform is none other than Eisen Walterheist. An heir to a grand fortune, and predominantly old money. His aggression and portrayed impenetrable might as a leader has rewarded him with the support he needs. He seeks to use the Lithium to fund his paramilitary operations. Ones that he hopes to conquer the world with, starting with Cimmerian. He claims,
"The mutants of this hellhole cannot stop me. What can death do."
This is the fourth largest building of the LithiumQube's corporations, and the richest.
CEO, Eisen "Eisenfaust" Walterheist.

_________________
"Killing is an intimate business. Like love, one shouldn't apologize or forgive for it more than one has to."