Great service, for life.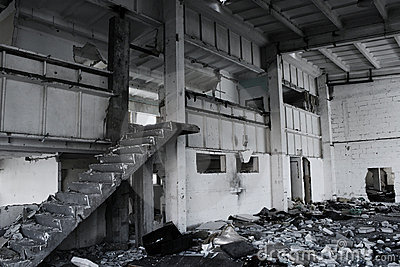 Viska United is a wide 'franchise' federal banking conglomerate that spreads beyond the cities of the pentagonal area. This is one of their locations, eloquently placed as an audience to the mass fallout that occurred five years ago.
Unlike the property owned across the street, the insurance for the building and its federal employee count was enough to hire the Walterheist corporation to run a few 'errands' for them. They were issued with retrieving all of the records and belongings within the safety deposit rooms and the vaults of any Viska location that was established within Placar.
Since then, and with Walterheist being such a delivering partner, all Viska locations have been cleaned out of any valuables. The architecture of the building still stands, however, and barely affected by the rotting poisons of the radiation.

_________________
"Killing is an intimate business. Like love, one shouldn't apologize or forgive for it more than one has to."